The Best Fiberglass Roof Contractor in Antioch, CA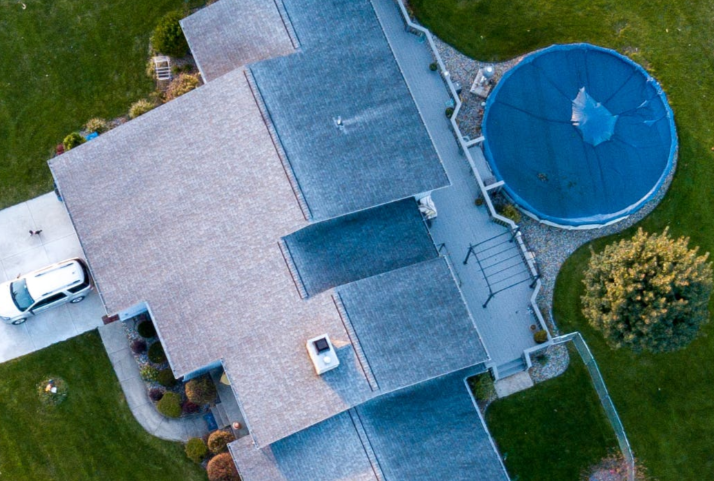 A fiberglass roof is strong and durable, which explains why most people prefer it. With a professional roofer installing one for you, it can also be easy and cheap to install. That said, it is essential that you get in touch with the industry's leading roofing contractor, Antioch Roofing Pros Co., if you are considering installing one.
Contact Antioch Roofing Pros Co. through 925-431-6622 for a free consultation and quote. Also, you may leave us an inquiry message and your info on the quote form on this page.
About Antioch Roofing Pros Co.
As the name tells it all, we are a full-service roofing contractor with deep roots and cultivated trust among the commercial and residential clients of Antioch. We are a company whose only aim is to provide proper shelter, a cover against weather elements, and theft deterrence. That means that we can install a functional and sturdy roof that is burglary-proof or just a simple one for an outdoor entertainment shed.
Antioch employs top industry roofing experts. Each roof technician is subjected to the most thorough screening process to ascertain that they are the right fit for our clients' needs. During the vetting process, we also make sure to go through the candidates' portfolios and contact their referees to be sure that we are hiring the right roofers for our clients.
Our Key Roofing Services
Essentially, we offer the following services:
Roof installation
Roof repairs, maintenance, and restorations
Roofing cost estimation
Roof inspections and assessments
Leakage inspections and repairs
Roof replacement
Gutter and downspout installations, repairs, and replacements.
We offer the services on different roof types including:
Sawtooth
Curved
Pyramid
Jerkinhead
Saltbox
Flat roof
Gable
Dutch gable
Hip
Mansard
Skillion
Gambrel
Our Fiberglass Roofing Services
When you need an Antioch fiberglass roof installation, repairs, or renovations, Antioch Roofing Pros Co. are your guys. We are the industry leaders and have years of unparalleled and unmatched service delivery. With a team that boasts of combined years of experience, we can assure you that your fiberglass roof project is in the right hands.
All our work is carried out by suitably trained, expert, and experienced roofers. The company prides itself on bringing along a strong reputation and a devoted team committed to delivering results that are worth the time and money that you invest in every project. By simply doing a good job, within the agreed-on timelines, and at reasonable costs, we are simply your best roofing contractor Antioch.
Why Hire Us?
We are a team that has passed the test and beats the odds to remain the top-rated roofing company Antioch. The qualities that set us apart include:
Top Skills: We have the top industry skills and expertise in installing different types of roofs.
Experience: We have years of experience handling both commercial and residential roofing projects and for a growing number of satisfied clients.
Great Reputation: Our reputation is top-notch too. We enjoy good ratings and reviews from our clients, and they can speak for us. Most of them bring us to return business while others refer their acquittances to us, which is proof enough that we are unmatched.
Training: The team that we have has specially trained local roofers. For them to pass our interviews, they have to prove this, which helps us to make sure that we get you the best roofing technicians.
Contact us Today
When you need metal, sheet metal, shingles, aluminum, or tin roofing, do not hesitate to talk to us. Also, you may contact us for tin, stone, clay tile, plastic, single ply, wooden, polymer, cedar shake, asphalt, solar, and slate roofing.
Talk to us now through our main phone line, 925-431-6622, and get a free quote. You may also choose to send us your info and inquiry message on the quote form on this page and wait for our team to revert.