Antioch Roofing Pros Co. | Asphalt, Concrete, Clay, Fiberglass, Wood, And Metal Roofs
Leading Residential and Commercial Roofing in Antioch, CA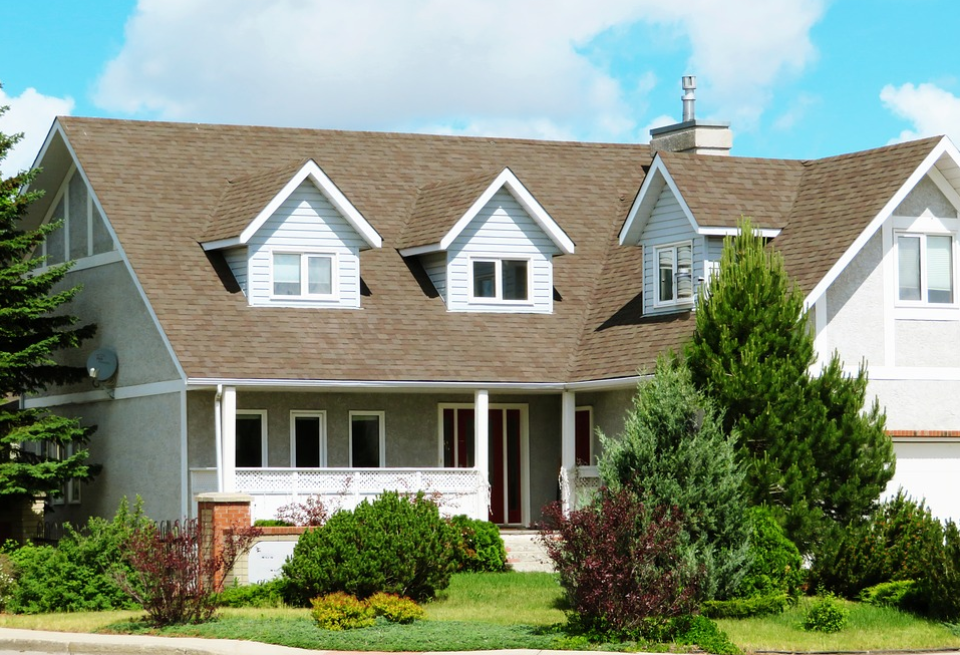 The hot, dry summers in Antioch, California lead the community into mild winters consisting of rather modest precipitation. With that said, "it keeps the rain off our heads" isn't always what the mind leaps to when it comes time to have a little roofing work done on your home or business. A quality roof provides shelter from more than just one element and puts on a great show doing it. The real task, of course, is finding the most qualified roofing contractor to get the job done right to your specifications.
Except it isn't a task at all, because you've already found your way to the team of roofing pros dedicated to excellent service in a number of roofing styles for just about any building under the sun (or the clouds, or the driving rain for that matter). Our goal is to give clients a roof they can depend on for years to come. Our objective? To meet every deadline at a competitive cost while always keeping a variety of high-grade material at our disposal.
Call Antioch Roofing Pros Co. at (925) 431-6622 to keep whatever may fall from the sky off your head today.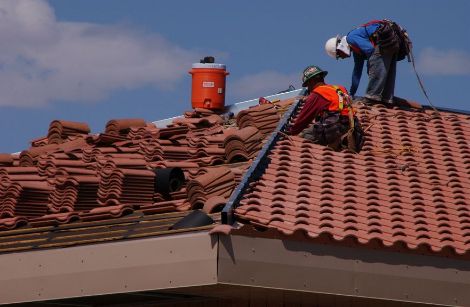 New Roofing in Antioch, California
A brand new roof for the place you call home is going to turn the heads of those who appreciate architectural aesthetics. In short, it's going to look amazing. Not only that, but you'll rest easy under the assurance of reliable shielding from the elements that won't soon give the slightest bit of leeway.
Contact (925) 431-6622 to get free estimates from the best roofing experts in California.
California construction maintains high standards for its residents and at Antioch Roofing Pros Co. things are no different.
See Our Top Roofing Projects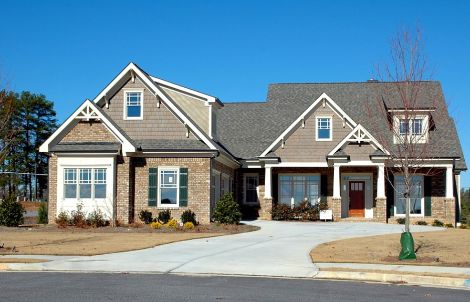 Types of Roofing Available
As mentioned, a rooftop comes in lots different styles, each specific to match the appearance of the property it protects.
Our team keeps the gambit covered with their skilled performance using each one.
In other words, the roof you need is here, along with professional installation you'll be pleased with season after season.
Our metal roofing service is hugely popular with clients who seek decades of utilization with a minimum amount of fuss. We happily install standing seam metal roofing that's meant to last as long as the house itself. Outside forces like mold, mildew, and flying pests stand little to zero chance of impacting these kinds of roofs. Rain rushes right away without finding a way to slip inside. It's also tough against high winds. If you're interested in having a metal roof installed on your home or business you need look no further than the friendly confines of this page. Our roofing contractor team is the finest in town for commercial roofing companies. 
Dial (925) 431-6622 for free quotes.
Is metal shake roofing a good choice? Shakes are interlocking pieces that come in a magnificent variety of textures and designs. These can even mimic the look of cedar or shingle. Passers-by will be duly impressed with traditional styling while the protection your roof provides remains modern.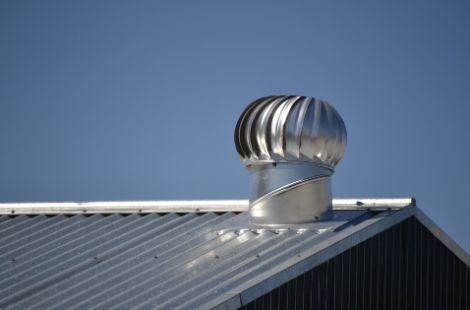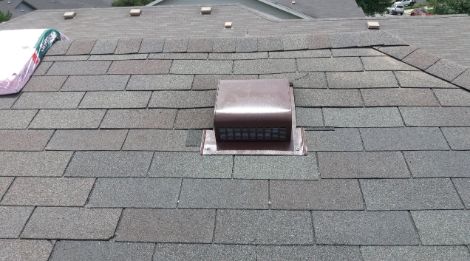 Be it for residential or commercial purposes, the benefits of asphalt roof installation make up a long list. We won't keep you here all day for that, but have a look at just a few:
Lots of styles to choose from

Colors abound

Can replicate fancier material with ease

Tough against the harshest elements
Our asphalt composition shingles are of finest quality, fashioned to stand up against the craziest weather California can throw at them. That includes heat, humidity, and unpredictable winds off the bay.
Great asphalt roofing for the property you care about is always here when you give us a call at (925) 431-6622.
This style of roofing has been around for at least 12,000 years. Yes, it really is that old. Part of the reason is that clay tile happens to be fireproof and highly resilient to extreme temperatures. But while the ancient artifacts of clay tile probably didn't have much by way of underlying protection against the occasional leak, today Antioch Roofing Pros Co.  makes sure you get that protection through skilled installation of water-repellent sub-support and a strong frame. With its iconic shades of orange and brown, clay tiles create inimitable charm for any building.
Golden State architecture frequently employs it, as do we, whenever we're asked to build a roof with this unique material. Dial (925) 431-6622 for free quotes.
Time and again concrete has proven itself a capable imitator of other materials. The same holds true when it comes to roofing. Concrete has been known to effectively pass itself off as clay, wood shake, and even stone. Not only that, but with proper installation such as the kind found beneath our own roof you can expect it to provide decades of service with little to no maintenance. It receives a class A fire rating along with similarly high marks for resisting hard wind and driving rain. Antioch concrete roofing service has never been more impressive than the kind we give when you call (925) 431-6622.
Antioch Wood Shingle and Wood Shakes
In the early 19th century wood shingle fabrication took place in steam powered saw mills. Up until that time hand-split shingles were about the only choice a new home builder had for this roofing style. Today wood shingles are thicker and stronger. They're often undecorated to preserve a charming, rustic look, though this by no means needs to be the case. We also offer fancy-cut shingles that can be painted just about any color a client likes.
Wood shakes are made from split logs. High grade shakes such as the kind we use make for solid, dependable roofing that lends abodes an exceptionally charming, backwoods appeal. When you would like roof replacement or roof installation using wood, think of us, the pros who know how to get a job done.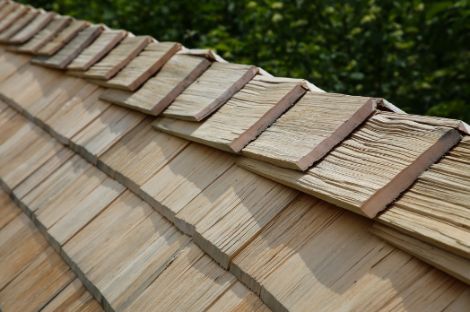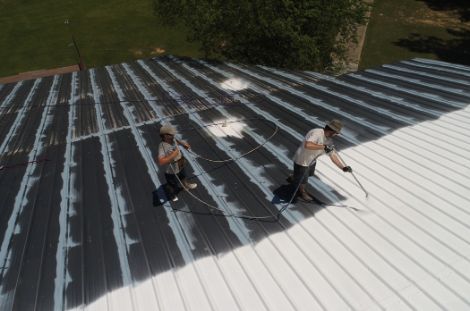 Lightweight fiberglass isn't just for fast cars. For many homes and businesses that like the idea of some tough shielding over outdoor areas such as patios and decks, a translucent roof made of fiberglass is just the ticket. It's also just the thing we can put in place for you should the need ever arise. Corrugated fiberglass panels are flexible, easy to install, and stubborn against inclement weather. For attractive, durable fiberglass roof service, we're always the ones to contact.
Because of its easy maintenance, affordable cost, and unrelenting durability, galvanized steel roofing has taken off like a jet plane. On top of that, many clients find it surprisingly open to customization.
Homes and businesses alike utilize its malleable properties to match the style of their environment. It bends and twists into a number of different angles lots of other material has difficulty pursuing. Sealed interlocking panels of 100% recyclable steel protect any abode with nigh impenetrable fortitude. All of this comes with a single call to Antioch Roofing Pros Co. at (925) 431-6622. Get in touch with us for a free roofing quote.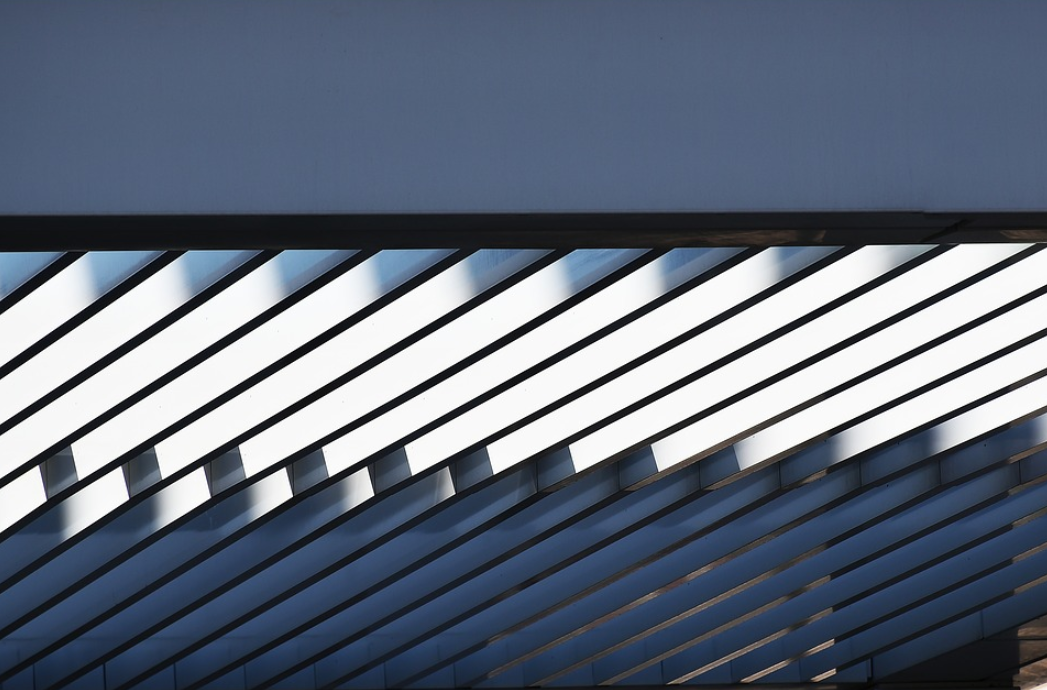 Okay, so we go ahead and call this synthetic material "slate", though in actuality it's not. The word slate is typically used to describe a thin slab of natural element. Most rubber "slates" (we must continue to use the term as the resemblance is undeniable) are made by injecting special material into forms cast from actual slates. Sometimes they're even made from recycled car tires. With those bits of trivia out of the way, the benefits of rubber slate roofing are numerous. Have a look yourself:
High durability—some even say more than authentic slate—especially under harsh sunlight

Powerful against impact

Class A fire resistant

Easy, economical installation

Unlike stone or clay, rubber shingle is walkable; go ahead and step on it

50 year lifespan on top of your residence or commercial property
Rubber slate roofing comes off looking crisp, clean, and handsome when you put us to the task of its engagement. Call us today to find out more.
These days more than ever before it's imperative that we sustain a clean, comfortable environment. Whispers of a changing climate invoke aspirations in some homeowners to seek out the energy conserving goodness of solar panels. It makes perfect sense, as up to 80% of carbon dioxide emissions are said to come from fossil fuels. For more detailed information concerning what Antioch Roofing Pros Co. can offer in solar panel roofing, call (925) 431-6622. Friendly, helpful service is always standing by.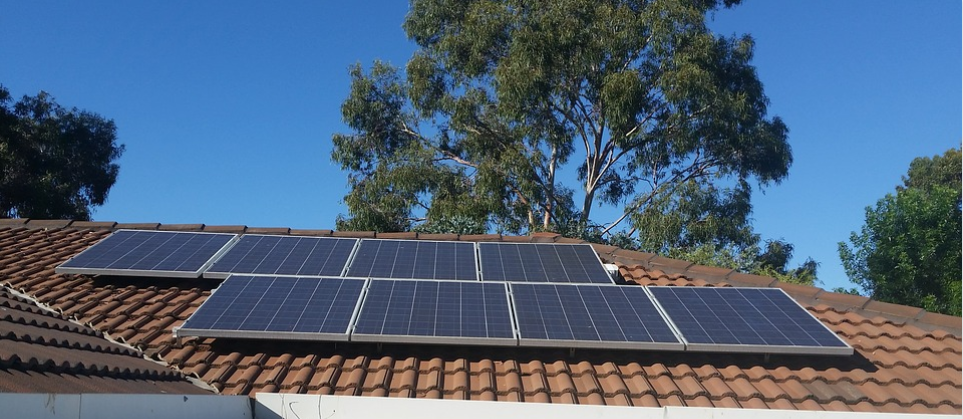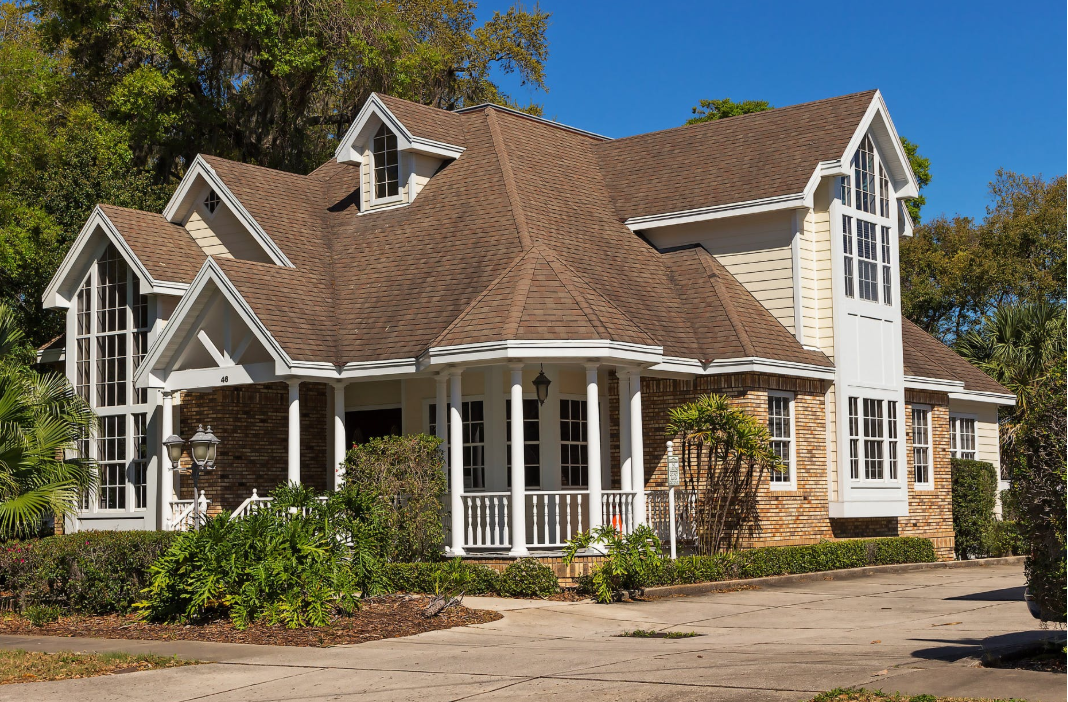 Some homeowners insist on authentic material for all construction. These same individuals almost always ask us about slate shingles, which are indeed made from real slate. Due to their high mica content they tend to look quite pretty when the sun hits them just right, and because they're made up of multiple layers, a strong cleavage ability develops. That means tight bonding against wind and rain (but no, you must never walk on them). Slate shingle roofing is an attractive, long-lasting choice for roof construction, and our services bring it right to your door.
So we've talked a lot about the materials we command, but what about design? What kind of roof would you like, exactly? We have such amazing options to choose from. Can't decide which one to go with? We'll help you that, too. The choices include:
Gabled roof
Pyramid roof
Domed
Dutch gable (four sloping sides with a gablet top)
Hip (all sides slope gently down to the walls)
Mansard (sloped roof with windows)
Skillion (a single-sloped roof not attached to another roof)
Intersecting roof
Sawtooth roof
Jerkinhead (a roof with the peaks of the gables clipped off)
Saltbox (an asymmetrical roof often seen in colonial construction)
M-shaped roof
Bonnet (a double-sloped roof, sharp at the peak, gentle at the base)
Curved roof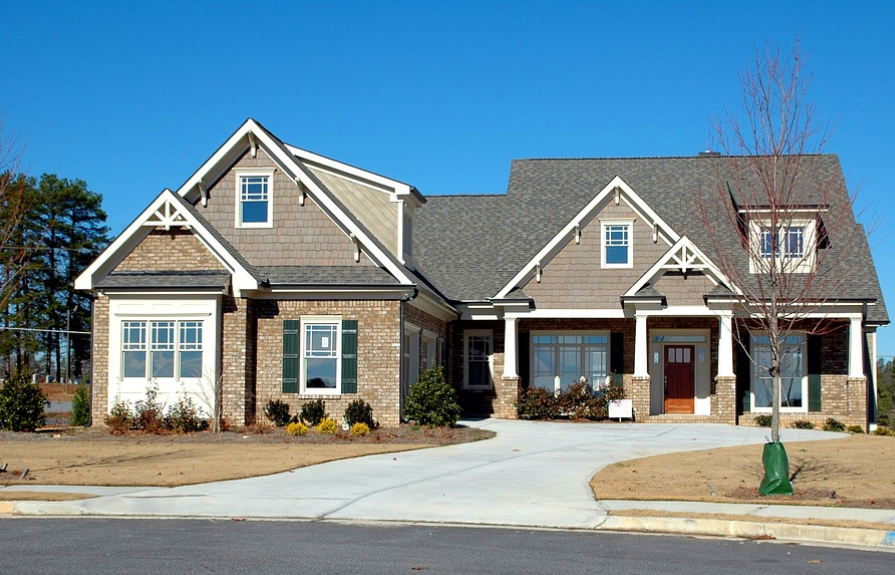 Contra County's finest in roofing repair and installation is right here at Antioch Roofing Pros. We hold years of experience with placing quality over the heads of thousands of satisfied customers. Our service extends to buildings commercial and residential. Along with that, we have the roofing material to fit every need and every style. Be it metal, asphalt, clay tile, concrete tile, wood shingle and wood shakes, cedar shakes, fiberglass, or solar panels, Antioch Roofing Pros has it right within reach. We also service—and install—rubber slate and slate shingles. We have people from all sorts of backgrounds in our company. From roofers from the east coast, to those wondering about the process of roof restoration Sunshine Coast. Our squad can build any type of roof, call us today! 
As for styles, we have them all, from gabled to jerkinhead to mansard. The location of your property will oftentimes dictate how you'd like your roof to look. To that, we assure that our helping hands extend far and wide, to places like:
Fremont
Walnut Creek
Moraga
Pittsburg
Brentwood
Concord
Union City
Dublin
Castro Valley
Discovery Bay
Orinda
Pleasant Hill
Lafayette
Rodeo
Danville
Pinole
Tracy
Eastport
Emeryville
Albany
Martinez
And even if you don't happen to live in any of these places, give us a call anyway. We serve a wide area of central California with our roofing expertise. So whether you're looking to have a new roof installed for your home or business, or just need some repair work done, give Antioch Roofing Pros a call at (925) 431-6622.
Call Antioch Roofing Pros Co. For More Information
All of the above and more comes to you with smiling, friendly faces and impeccably precise construction. Antioch Roofing Pros Co. takes great honor in giving its clients the very best in roofing for any home or business. Call us today at (925) 431-6622.