Most Trusted Roof Coating

 Contractors in Antioch, CA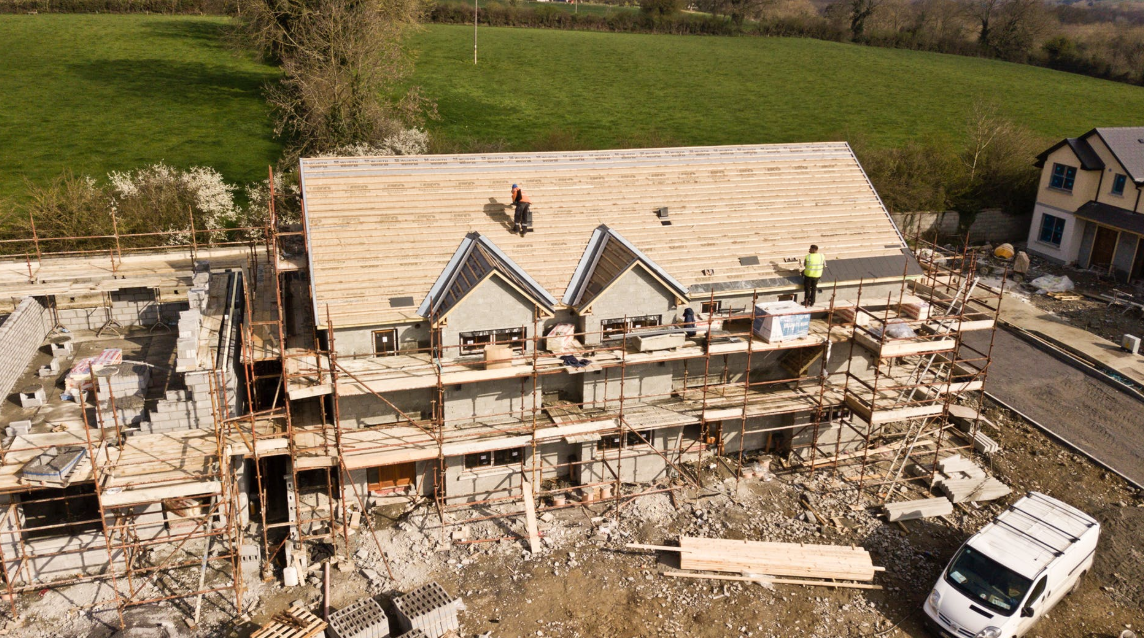 Did you know that you can extend the lifespan of your roof by coating it? This is done by applying coating agents on an existing or new roof to increase its lifespan, allowing your building to remain flexible and valuable, and helping to reflect excessive sun's heat. You can have a professional roof coating done by Antioch Roofing Pros Co..
For a free consultation and quote on coating your roof, contact us today. Call us via 925-431-6622 or fill out the form on this page for detailed inquiries.
About Antioch Roofing Pros Co.
When you need expert roofing technicians to roof your commercial or residential properties, Antioch Roofing Pros Co. are here. This is a company that focuses on getting its clients' roofs that are both firm and durable. Whether you need a new roof installed or an old one repaired or replaced, you can bet on us that we shall do it as per your requirements.
You can hire Antioch Roofing Pros Co. for services such as:
New roof installations
Leakage inspections and repairs
Roofing cost estimation
Roof restoration
Roof replacement
Roof inspections, assessments, repairs, and maintenance
Gutter and downspout installations, repairs, and replacements.
Roof damage assessment, roof insurance, and roof insurance claims.
We install all roof types including:
Mansard
Skillion
Gambrel
Sawtooth
Curved
Gable
Dutch gable
Hip
Pyramid
Jerkinhead
Saltbox
Flat roof
Also, when it comes to roofing materials, we are open to any option that you choose. We are experts in such roofs as:
Metal roofs
Sheet metal roofs
Shingles roofs 
Aluminum roofs
Tin roofs
Stone roofs
Clay tile roofs
Plastic roofs
Single-ply roofs
Wooden roofs
Polymer roofs
Slate roofs
Asphalt roofs
Roof Coating Services
Apart from the above and common services, we also do roof coating. This is done by applying a fully adhered fluid on a roof. To ensure that we get the desired results, we use coatings with elastic properties because they can be stretched and returned to their original shape without damages. Our roof coating services are highly preferred because they are usually seamless and done correctly to resolve any roof leaks on several roofing materials.
Depending on your needs, you can have a number of roof coating options. These include:
Re-saturation of an old roof to extend its life span.
Reflectivity coating to create a 'cool roof.'
Toughness coating to add a surface on a roof that can help to prevent abrasion from foot traffic and other physical damages.
To reduce energy usage due to the emissive and reflective properties of most coating agents.
Roof coatings can be applied to a new or old roof. It can also be done on commercial, industrial, and residential property roofs. Whatever the need that you have, Antioch Roofing Pros Co. will step in and get you coating solutions that will see your roofs get an increased service life.
Professional and Affordable Roof Coating Services
Talk to us for us to forge a way forward for your roofing project. As for the roof coating services in Antioch, we are on standby, just a call away to attend to you. Just give our customer care team a call, and we shall pick it up from there.
Call our main phone line, 925-431-6622, for a free consultation and quote. You can alternatively send us your info and inquiry message on the quote form on this page.