Most Reliable 

Solar Roof Contractors in Antioch, CA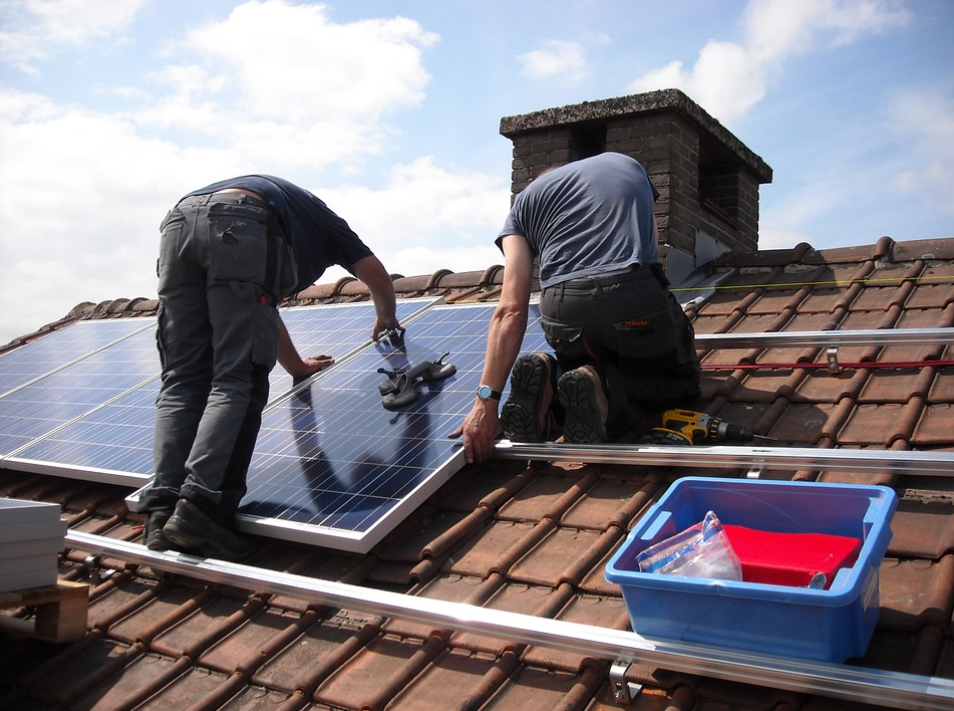 With the growing need for alternative power sources and still be friendly to the environment, solar roofs have taken a toll. It is now a widely accepted way of giving properties a cover that is not just a roof but a source of energy. If and when you also need to install a solar roof in Antioch, make sure to contact Antioch Roofing Pros Co., your local and premier roofing contractor.
To contact Antioch Roofing Pros Co., dial 925-431-6622 now or fill out the quote form on this page with your info and inquiry messages.
About Antioch Roofing Pros Co.
Antioch Roofing Pros Co., as the name tells it all, is no doubt your premier and go-to roofing company in Antioch. It is a reliable and one of the most sought-after roofing contractors that everyone can trust to deliver a project that is worth their investment. With years of hands-on experience and a devoted and committed team of roofers, we can proudly say that we are your go-to roofing company.
Our expert roofing technicians work on all roof types and materials. We can install, repair, coat, or replace including: 
Sheet metal roofing
Solar roofing
Metal roofing
Shingles roofing
Flat roofing
Slate roofing
Stone roofing
Wooden roofing plastic roofing
Single play roofing
Polymer roofing
Solar Roofing Services Antioch
One of the fields that we have always had our stars shining in is a solar roof installation. Most clients prefer solar tile roofs for both shelter and energy production, it is a roofing design that is fast gaining traction, and Antioch Roofing Pros Co. are here to help with the installation work. You, too, can get in touch with us and hire our services and live to enjoy a long-lasting and multipurpose roof.
Solar roofs are designed as conventional roofs and also as sources of alternative electric power. You can explore this option if you need to reduce your electricity bills, whether for a commercial or residential property. You can have a professional team of roofers, and Antioch Roofing Pros Co. has one, to install the roof for you.
You can choose to have your roof tiles installed on a small- or large-scale. They can also be installed on your holiday home, vacation cabin, normal home, office complex, or business plaza. The choice is really yours, and the options that you can have are endless.
Hire Expert Solar Roof Services from Antioch Roofing Pros Co.
Contact us and let our experts assess your property before the project commences. They will advise you accordingly and also get you a free quote. Take action now.
To know more about our solar roof installation services, do not hesitate to call us. Please drop us a call via 925-431-6622 for a free consultation and free quote. You can also send our customer care team your info and questions using the quote form on this page.