The Best 

Steel Roof Contractors in Antioch, CA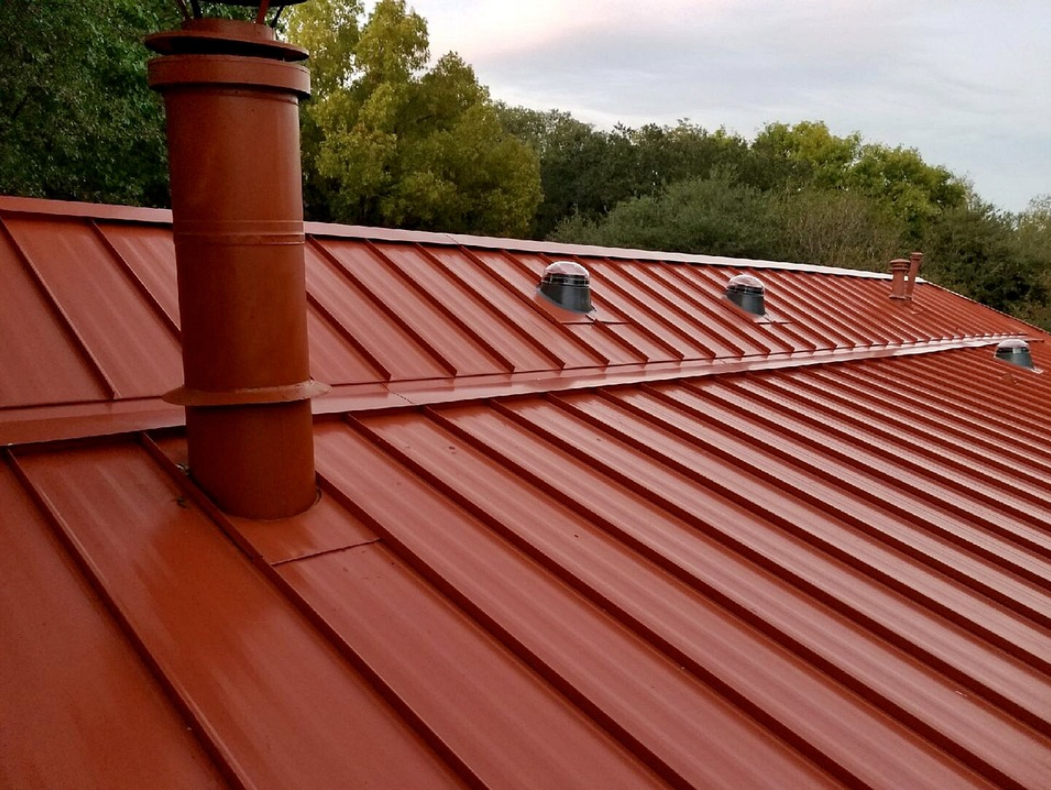 Steel roofs have, for long, been the go-to option for many reasons. Apart from allowing for different options when it comes to color, patterns, and designs, they are also long-lasting, easy to install, and easy to maintain. With more and more clients adopting them for residential and commercial use, you too can have such a roof installed by experts from Antioch Roofing Pros Co..
Contact Antioch Roofing Pros Co. to know what we can do for your roof. Please drop us a call through (925) 431-6622 or fill out the contact form on this page. 
About Antioch Roofing Pros Co.
Antioch Roofing Pros Co. is a full-service roofing contractor with the right skills and experience needed for such a competitive industry. As a company, we have years of experience and service to the commercial, industrial, and residential clients of Antioch. As a team, we have decades of combined experience and can assure you that we are your go-to roofing technicians.
Steel Roof Services Antioch
A steel roof is considered a lifetime roof due to its durability. As one of the many alternatives to standard steel and aluminum roofs, stone-coated steel roofs are a love for many. When it comes to installing them, Antioch Roofing Pros Co. do it better and ensure that you can stay protected from adverse weather elements, storm damage, and extra costs associated with constant repairs.
Stone-coated steel roofs guarantee several benefits. These include:
A Distinctive Look: Stone-coated metal roofs offer a distinct and versatile appearance thanks to different technologies. One can have them mimicking clay roofs or slate without any drawbacks. Also, at the manufacturing stage, they allow for the use of different styles and designs.
Durability: Even with their lightweight quality, these roofs are considerably durable and can easily outlast other roofing options. The roofs do not break, curl, warp, or split easily as compared to other materials. Additionally, the installation allows for an interlocking design, which guarantees more resistance to heavy rains and snow.
Lightweight: Even though they are made from stone and steel, the roofing option can be surprisingly light, which makes the installation easy. Also, this means that they do not need heavy or additional structural support.
Resilience: Steel roofs are also quite resistant to extreme temperatures and varying temperature changes. This makes such roofs more suitable for areas that have frequently and quickly changing climates or inconsistent weather patterns.
Wind-Resistance: Steel is a wind-resistant material, especially for use on roofs. The stone-coated variant then becomes even tougher and more resistant, allowing the roof to stay intact even during the harshest storms.
Energy Efficiency: Steel roofs out rule the myth that they can get too hot in the summer. On the contrary, they are energy efficiency and can actually reflect heat from the sun instead of absorbing it. They can then provide a good way of cutting down on energy costs and keeping a home cool.
Expert Steel Roof Services
Antioch Roofing Pros Co. are known and trusted to install durable steel roofs in Antioch for commercial and residential clients. You, too, can have us install one on any of your properties and get years of cover without compromise. We are only a call away and looking forward to engaging further.
You can call us via (925) 431-6622 for a free consultation and quote. Also, you can reach out to our expert roofers through the quote form on this page.